After reading a number of exercise bike reviews and articles on the web, it struck me that the majority of these reviews and articles were written by people that have probably never even used an exercise bike. So I decided to put together a buyers guide, as well as side-by-side comparisons of the best exercise bikes currently on the market. My aim was to create a guide to help you find the best home use exercise bike in the UK.
Also, just so I don't waste your time, these are cheaper home-use exercise bikes that are intended for beginner to intermediate users. If you're currently juicing with Lance in the tour de france, If you're a keen assisted cyclist, then these bikes may not be for you!
Exercise Bike Buyers Guide
Even the best quality exercise bikes can develop faults. So If you're dealing with a company that doesn't stand by their product, good specifications don't mean a great deal. I've added *research links* to each exercise bike review, these links pull up multiple user reviews that mention specific keywords. If there's a distinct pattern in the type of complaints, this should raise a red flag.
I'm not going to make a blanket statement like "all cheap exercise bikes will fall to bits", or rehash cliches like "you get what you pay for", because that's not ALWAYS the case. I've bought exceptional quality products cheaply, and I've also bought expensive lemons. I include updated user review links for each exercise bike, so you can check out the long-term reliability of any bike.
When I refer to comfort I don't just mean how comfortable the saddle is to sit on, since this can usually be remedied with a good gel seat cover. I'm referring to the smoothness of the resistance. The cheaper exercise bikes typically use a belt or fan for resistance. The belt tension bikes tend to feel a little weird while pedalling, or at least that's been my experience. Also, they have a tendency to get louder with higher resistance settings, since they rely on friction for resistance.
A better option is to look at the magnetic resistance exercise bikes. These provide a much smoother and quieter ride. If you're in the market for an exercise bike with higher resistance levels, look out for the size and weight of the flywheel, since the bigger the flywheel, the greater the range of resistance.
I think most people would prefer to have a quieter exercise bike, especially if you live with other people or have neighbours to think about. I suppose this really depends on when you intend to exercise, however, most people like to listen to music or watch TV while cycling and a noisy exercise bike can be disruptive.
With the exception of foldable exercise bikes, the majority of non-commercial exercise bikes are comparable in the amount of space they take up. They do differ in weight, however, so if you intend to move your exercise bike around a lot make sure it doesn't weigh a ton!
If you're stuck for space a good foldable exercise bike is preferable to no exercise bike at all, however, many offer little to no resistance and even most beginners will quickly find them too easy. Assuming you have the space, a good stationary bike with a heavy flywheel should keep you challenged long-term.
We all come in different shapes and sizes. So it's important to find an exercise bike that can be easily adjusted to accommodate you personally. Most people between 5'3" and 6'3" should be fine with the majority of home use exercise bikes. However, if you're outside of this height range, pay close attention to the reviews regarding seat adjustability. Also, take note of the max user weight, most foldable exercise bikes hold up to 100 kgs whereas many stationary exercise bikes can hold upwards of 130 kg.
---
The exercise bike reviews will be broken up into various comparison lists, then recommendations will be made based on a number of factors including best value for money, average rating, pros and cons, personal experience, user feedback (reviews) and suitability.
Exercise Bike Review Categories
List was last updated on 06/03/15
Folding Exercise Bikes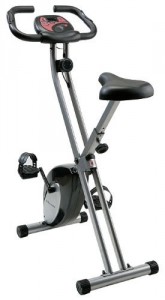 Upright Exercise Bikes
Around £100 Around £200 Around £300
Recumbent Exercise Bikes
---
Folding Exercise Bikes Around £100
The first set of bikes are all foldable exercise bikes in the £100 price range. I DON'T recommend these bikes for more advanced users. These models are for beginners, or for people that need a foldup bike to save on space.
After weighing up the pros, cons, price, build quality, manufacturer customer service and a few other variables, the Ultrafit F-Bike has been choosen as the overall winner.
Category Winner – Ultrafit F-Bike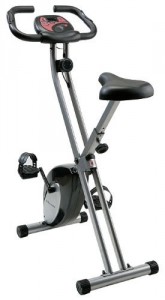 Ultrafit F-Bike Specs
Max User Weight: 100 KG / 220 lbs / 15.7 Stone
Dimensions (Unfolded): 32 x 17 x 44 ins (80.5 x 43.5 x 112 cm)
Dimensions (folded): 19.7 x 19.7 x 49.2 ins (50 x 50 x 125 cm)
Flywheel Weight: 1.5 KG / 3.3 lbs
Warranty: 2 years
Alternatives
Confidence Stow A Bike Foldable Exercise X Bike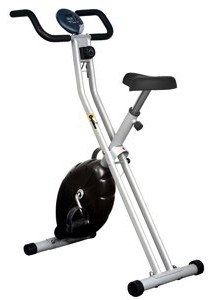 Check out the reviews @ Researchmylink.com
V-fit MXC1 Folding X Frame Magnetic Cycle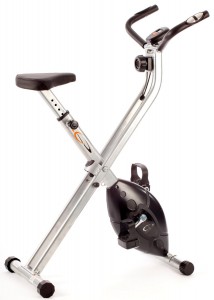 Check out the reviews @ Researchmylink.com
---
Upright Exercise Bikes From Around £100
You don't always get what you pay for, but these are entry level upright exercise bikes and they're unlikely to WOW you. If you want to save the maximum amount of money, go for the Body Sculpture BC1700 while it's on offer, it's not groundbreaking but it will get the job done. Personally, I'd invest a little more and get something better, but it really depends on what your personal budget is. Occasionally, the JF100 drops down in price, so just see where you can find the best deal for either.
Category Winner – Body Sculpture BC1700 Exercise Bike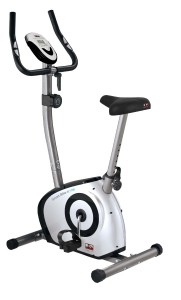 Check out the reviews @ Researchmylink.com
Alternatives
Home Exercise Bike JF100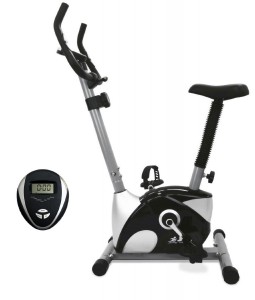 Check out the reviews @ Researchmylink.com
---
Upright Exercise Bikes Around £200
Many reviews indicate a fantastic customer service from PureFitness & Sports and they stand by their product with a 2 year warranty. After researching a number of sources, I really struggled to find any bad points other than a few issues with the build instructions and that the seat becomes uncomfortable after extended use. Although to be fair, I've never used an exercise bike that felt comfortable after extended use so it seems like a moot point.
These are all decent bikes with similiar specifications, although I'd say the DKN AM-E edges out above the others in terms of specifications alone. It has a slightly heavier flywheel, but can typically cost a little more than the others. The Kettler Cycle M is also a solid bike and is typically the cheapest of the 3.
PureFitness & Sports Exercise Bike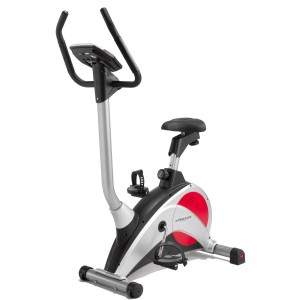 Check out the reviews @ Researchmylink.com
Kettler Cycle M Exercise Bike
Check out the reviews @ Researchmylink.com
DKN AM-E Exercise Bike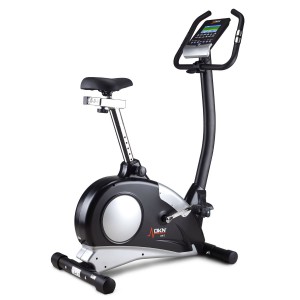 Check out the reviews @ Amazon
---
Upright Exercise Bikes Around £300
Most of these bikes vary between £200 – £300. The York Perform is typically the cheapest, and as such, the more popular of the 3. However, the Kettler Cycle P comes with a 14kg flywheel and 3 years warranty, and it's not THAT much more expensive than the alternatives. It really depends on your person budget, and which bike fits in with your personal needs.
York Perform 210 Exercise Bike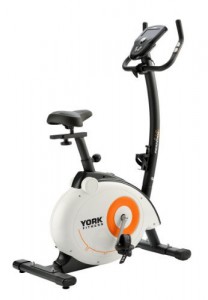 Check out the reviews @ Researchmylink.com
Max User Weight: 150 KG / 330 lbs / 23.7 Stone
Dimensions: Length 106cm (41.7"), Width 51cm (20"), Height 143cm (56.3")
Flywheel Weight: 7 KG / 15.5 lbs
Warranty: 12 months parts and labour. Increases to 24 months when you register warranty online with York.
Reebok ZR8 Exercise Bike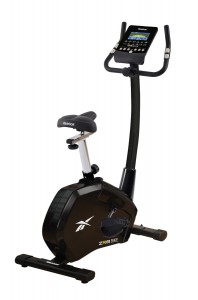 Check out the reviews @ Amazon
Max User Weight: 120 KG / 264 lbs / 18.9 Stone
Dimensions: 102.3 x 48 x 132 cm
Flywheel Weight: 9 KG / 20 lbs
Warranty: 24 months
Kettler Cycle P Premium Exercise Bike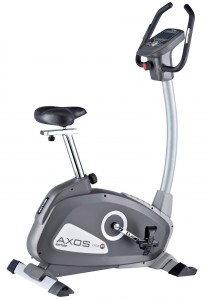 Check out the reviews @ Amazon
Max User Weight: 130 KG / 287 lbs / 20.5 Stone
Dimensions: 90 x 60 x 146 cm
Flywheel Weight: 14 KG / 30.9 lbs
Warranty: 3 Years
---
Recumbent Exercise Bikes Around £200
V-Fit G-RC Recumbent Magnetic Cycle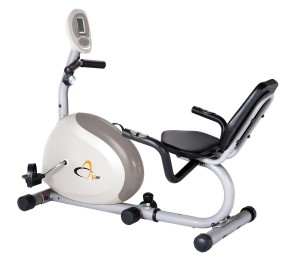 Check out the reviews @ Researchmylink.com
York SB300 Diamond Indoor Training Exercise Bike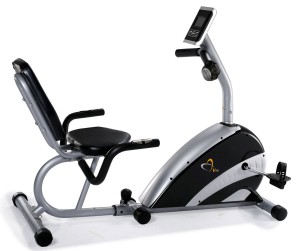 Check out the reviews @ Amazon
---
Recumbent Exercise Bikes £300+
V-Fit G-RC Recumbent Magnetic Cycle
Check out the reviews @ Amazon
York SB300 Diamond Indoor Training Exercise Bike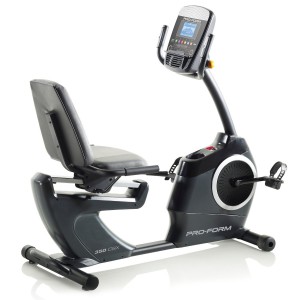 Check out the reviews @ Amazon
Comments
comments