Download WOTD Transformation Tracker Here
After entering your information into the Body Stat Calculator, click on the results tab to record your results.
Start Date – The date you record your first measurements.
Measurements Every 7 Days – How often do you intend to measure your results? Weekly = 7 days etc.
Goals – Near the bottom of the sheet, enter your desired goal weight / body fat % etc.
Left To Go – (Goal values – latest results)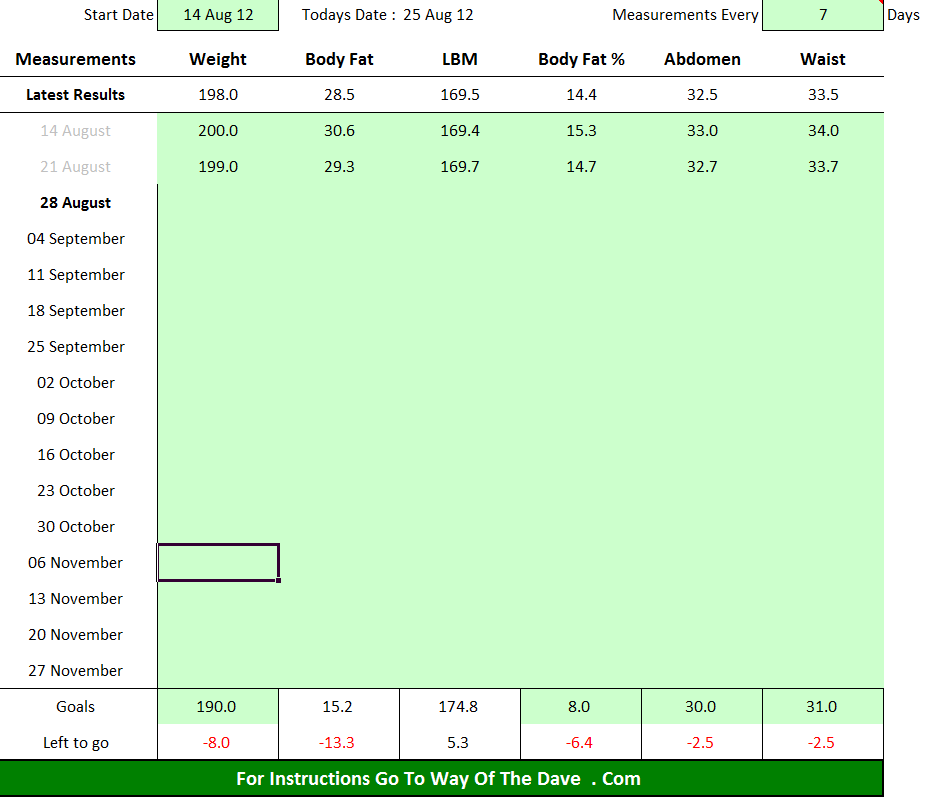 Step 1:
To record your results, highlight the cells along "latest results".
Step 2:
Copy the cells (right click and press copy, alternatively, press CTRL and C together).

Step 3:
Click on the cell closest to the relevant measurement date (example below).

Step 4:
Click paste special. Then select values in the "paste special" menu box.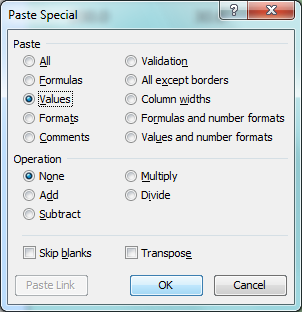 The latest results should then be pasted.